In the last few months, many people here in British Columbia have been stuck at home unable to gather with friends and family. Even before the COVID-19 pandemic, many seniors lived far away from their families and perhaps didn't see them often. Because of this, many people have been looking for new ways to get in touch with their family and friends. From giving hugs through plastic suits to celebrating birthdays and anniversaries at a distance, many people have gotten creative with seeing family and friends!
All of that aside, a simple way to connect with a senior in your life is through video chat. Talking on the phone is nice, but video chatting makes a conversation just a little more special. Below are some ways that video chatting is beneficial to a senior's mental health, and how you can help get them set up to video chat on their own.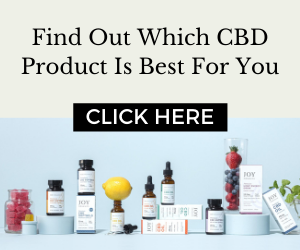 Reason #1: It adds a personal touch
Video chatting can never replace an in-person conversation, but it is definitely more fulfilling than a simple phone call. There is something really great about getting to show your parent or grandparent your new pet, the new paint job in your child's room, or your flower garden in real time. Sure, you can send them a picture, but seeing these things live is much better, and makes for better conversation too!

Reason #2: It combats depression
Because video chatting brings a more personal connection between people, there is no surprise that video chatting helps reduce depression in seniors. Studies show that seniors who use video chat regularly to communicate with family and friends have lower levels of depression, as they likely feel less lonely and cut off.
Reason #3: It enhances communication
Many older people struggle with hearing loss, and it can be very disheartening when the person on the other end of the phone is hard to understand. Not only can video calls be held on devices with louder speakers, but the added visual element can help older participants keep up with what is going on in the conversation. Facial expressions and body language are key to reading someone's mood, and it is easier for someone with hearing difficulty to follow along when these visual cues are available. Not only does this help them, but it helps you to see how they are really looking too. Video chatting is a great way to check in on your loved one and see any clues that they may need your support.
Reason #4: It helps them become confident with using technology
Video chatting and using technology in general can be overwhelming for those who have never used it, but it can also be exciting and downright shocking! All your loved one needs is for someone to walk them through how to use your video chatting platform of choice, and once they see how easy and fantastic it is they will likely want to explore what else technology can do for them. Video chatting is a great place to start if you are looking to introduce your loved one to a new device, and once they have that mastered it there will be no stopping them!
So, what are the best ways to help a senior in your life start video chatting?
First, find out if they have any electronic devices. Getting them set up to video chat will be easiest if they already have a smartphone, tablet, or computer with a webcam. If they don't own any devices, you can consider purchasing a new one for them or simply giving them an older used device that you may have at home. Some seniors live in retirement communities that have shared computers or tablets, so be sure to see if that is an option for your loved one. Shared devices are beneficial because staff members are often available to help out if needed.
Next, you'll want to decide which video messaging application you're going to use. There are plenty of options to choose from, and most are available on multiple devices. Here are just a few options:
Facebook Messenger
Skype
Zoom
Google Hangouts
FaceTime
WhatsApp
If your loved one already has a Facebook account, Facebook Messenger is probably the best option for them. Alternatively if your loved one has an Apple device, the FaceTime app should be pre-installed and ready to use. If they don't have either of these already, try out a few options to see which one will be easiest for your loved one to use. The best part about most video messaging services is that they are free to use, so go ahead and try a few until you find the perfect option!
Getting a senior in your life set up to start video chatting is about improving their mental health and opening them up to a world of possibilities and new memories. Many seniors in care homes now enjoy video chatting with friends and family regularly, and if your loved one is ready to do the same, care home staff members are happy to help residents get started. The sooner you get started, the sooner you can see their smile!