There's no question that choosing your retirement destination is a monumental decision. Favorable weather, recreational activities, and, of course, the cost of living each have to be taken into account in order to ensure that you live the best life imaginable in your chosen destination.
For many, this version of the best life is a sunny beach on the Caribbean coast or passing the time golfing down in Arizona. But while these popular destinations can be amazing sites to finally hang up your boots, there are countless areas around the world that offer you comparable lives in gorgeous destinations around the world.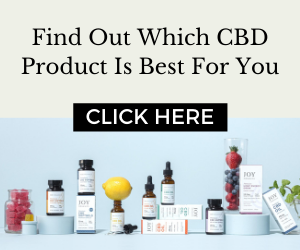 Before you buy that vacation house down on your favorite Florida beach, consider these five unexpectedly great places around the world for you to retire to.
South Africa
Have you ever watched one of those nature documentaries and longed for your own great adventure in the African bush? If so, South Africa is a great option.
Boasting numerous world-renowned Big Five game reserves, you will be able to observe some of the most majestic creatures in their natural habitat whenever you desire to.
But there's more to South Africa than nature: Each major city is unique in its own way, allowing anyone to find their ideal place to live. Cape Town is one of the most photogenic cities in the entire world, while Johannesburg boasts rich cultural and historical significance.
South Africa also has something to offer for those looking for some quality rest and recreation. Stellanbosch, just a short drive from Cape Town, has wine comparable to Europe and the United States. After filling up on wine, you can easily access high-end golf courses to complete your life of leisure.
With no age restrictions on retirement, South Africa is also great for early retirees looking to get a jump on their big move. In order to retire to South Africa, there are two options: either prove a monthly income of more than $2,500 or a net worth of $827,000.
Cambodia
While the traditional perception of Cambodia may be of a war-torn, landmine-stricken landscape, the current reality is much more attractive.
Cambodia is a country seeping with a long history. The Khmer Empire dominated its contemporaries, forming a vast empire throughout Southeast Asia. This legacy is continued today through the majestic beauty of the temples of Angkor, located near the charming town of Siem Reap. While the main temples are clustered together in the Angkor National park, there are enough ancient ruins scattered throughout Cambodia to spend a lifetime exploring.
In addition to the ancient relics of the Khmer, Cambodia also offers a diverse array of different landscapes, from lush rain forests to pristine beaches on the southern coast – all easily accessible from international airports.
While Cambodia infrastructure has developed rapidly over the past decade, the cost of living remains quite low. With one-bedroom apartments costing as little as $300 per month, you can comfortably live for less than $1000 a month while retaining much of the amenities you're used to. For those with a larger budget, enjoy a life of luxury at a fraction of the cost of other countries. Even better: U.S. dollars are the most common form of currency in Cambodia, making it much easier for foreigners to make transactions within the country.
Ecuador
Ecuador has been an under the radar retirement destination for years now. However, some media sources seem to be catching on to its untapped splendor, with International Living recently placing it on its list of top ten places to retire – and for good reason.
Ecuador holds an array of diverse climates within its borders. And because of its location directly on the world's equator, nearly all of these locations boast nearly year-round temperate climates. This includes the gorgeous Andes Mountains, beautiful beaches along the Pacific Ocean and, of course, perhaps the most famous biological area in the world: the Galapagos Islands. Find your perfect retirement destination and enjoy the laid-back lifestyle that comes with it.
In terms of quality of life, Ecuador has one of the best health care systems in Latin America, ranked 43rd globally. For comparison's sake, the United States is ranked 54th in the world, meaning that you can feel safe and secure at a much lower cost. Ecuador also uses the U.S. dollar throughout the country, helping make every transaction that much easier.
Colombia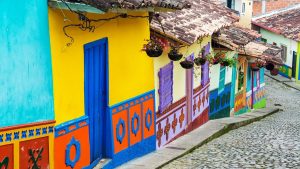 "It's ludicrous this place exists and everybody doesn't want to live here," the late Anthony Bourdain pondered as he wandered through the culturally-rich city of Cartagena. And he's right: Colombia checks nearly all the boxes when it comes to places to live: High affordability and great food options; friendly local population; diverse ecospheres ranging from the Caribbean coast to snow-covered Andes mountains to the lush Amazon rainforest; and rich cultural history.
There are many options for places to live, depending on your preferences. Medellín, far beyond its violent past, is known as the "City of Eternal Spring" for its constant temperate climate and abundance of flowers. Or the beach is what you're after, Cartagena and Santa Marta offer top-of-the-line access to the Caribbean. Each of these hubs offers easy access to the rest of Colombia – find your perfect perfect waterfall amongst the gorgeous small towns in the center or go on an adventure in one of the many mountain ranges or rain forests.
The process of obtaining a retirement visa in Colombia is both affordable and easy. Applicants simply need to prove $750 in annual Social Security income or $2,500 from a private pension or 401k and they are eligible for a three-year visa. Once in Colombia, money can be stretched far, with affordable housing and one of the best medical care systems in the world.
Malta
Last and the only European selection on the list is the charming island of Malta. Malta is great for those retirees who want to experience affordable island life while still remaining close to the rest of the European mainland. Even better, Engish is the second official language, meaning that there is a much lower chance of mistranslations while living there.
With a rich European cultural history, new residents will be able to adapt quickly to life on Malta and take advantage of warm summers and the relaxing Meditteranean lifestyle. Aside from that, Malta has the fifth-best health care system in the world according to the World Health Organization, as well as plenty of food and entertainment options.
Becoming a resident is quite easy as well: Simply qualify for the Global Residence Program by renting a place to live for less than $1000 a month or buying a home for at least $250,000.
There are many places around the world to spend the rest of your days in, yet many decide to retire to the same old beach in Florida. 2020 brings along with it a new decade full of exciting new developments, so why not surprise your friends and family and go the unexpected route with your choice of a retirement destination.