Let's face it, as wonderful as retirement can be, it can also easily become boring at times, especially if you're winding down from an active career or lifestyle. Some seniors idle the hours away in front of the television watching reruns of NCIS all day, while others learn a musical instrument, pursue a hobby or join exercise groups. But if you're a guy like Ralph Tyko, you start your own podcast network to combat the everyday monotony.
Tyko is a renaissance man of sorts, who has reinvented himself a number of times throughout his career. A native of Jackson Heights, New York, Ralph joined the Air Force after graduating from Newtown High School in Elmhurst, Queens and spent most of his time stationed at Travis Air Force Base in Fairfield, California.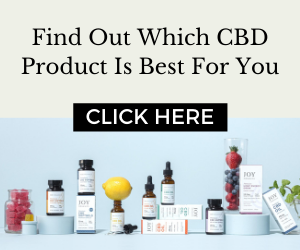 Following the service, he established roots in the Golden State, and managed an insurance agency.  But, blessed with a wry sense of humor and a New Yawker's eye for life's absurdities, Ralph wrote, performed, and produced comedy, billing himself as "The Unzipped Mind of Ralph Tyko.
Ralph was also the West Coast Representative for the Topps Baseball Card Company from 1983 to 1995, a position that would serve him well in later years. But his most satisfying "gig" was co-raising his son, Phillip, with the late Diane Satin. "I was 'Mr. Mom,' the stay-at-home dad, for his first five years."
Never one to let the grass grow under his feet, even in retirement, Ralph began doing a show on local cable about the glory days of New York City baseball called "Sports from the Top of the Hill".  Ralph's affection for New York sports began at an early age, when his grandfather, Phil Niss, took him to Ebbets Field, the Polo Grounds and Yankee Stadium as a four-year old in the summer of 1951. So it was a natural progression that among his guests were former major leaguers Charlie Silvera, Joe DeMaestri, Hank Sauer, and Charlie Fox, along with two-sport, Hall of Fame sportswriter, Leonard Koppett. Those interviews, among others, earned Tyko acclaim for his interviewing style and rapport with his guests.
Tyko began recording podcasts in 2012, but was about to move on to another venture when he interviewed Ron Rabinovitz, who as an eight-year old became good friends with Jackie Robinson. Ron's story inspired Ralph to continue along the podcasting path and in February of 2016, the Comfortably Zoned Radio Network was launched.
Podcasts are a series of informal discussions, dealing with specific themes or interests that modern day commercial radio can't find a niche or a sponsor for. They first appeared in the 1980s with the advent of broadband Internet access which allows them to be heard at any time on a number of devices including, cell phones, tablets and computers. Podcasting began to catch on in 2004 and today is a popular way of reaching like-minded listeners, and building one's brand.
At its beginnings, the Comfortably Zoned Radio Network focused on Sports and Nostalgia. Ralph's years with Topps gave him access to ballplayers who he interviewed on his podcasts. He was soon joined by a long-time friend, Wayne Unger, who liked the idea of talking to ballplayers on the radio and jumped on board with his 'Weighted Donuts,' podcast. But what really put Ralph's network on the map was getting author Peter Golenbock to produce a podcast. "I had done a couple of podcasts with Peter and one day I called him up and asked him if he would consider doing a weekly show, that I would play "Fenneman to his Groucho," and he was up for it, surprisingly. I knew I had something big. Peter had written nine New York Times Best Sellers, he was articulate, he had done an interview show on WOR radio in New York and he was easy to draw from."
Ralph also decided that he wanted more authors as his podcasters. "Authors, who had followings, knowledge, and a passion for whatever their subject was… and [of course] an interesting voice," recalled Tyko.
So he reached out through Facebook and today his networks boasts a roster of authors who are regular contributors, including , Hal Bock, Matthew DiBiase, Skip Lockwood, Ian Kahanowitz,  Randy Lerch, Mark Littell. David Hubler, Nancy Finley, George Grimm, Michael Duca, Bill Kashatus, and David Nemec, in addition to Golenbock.
Other integral network voices include, Talie Olson, George Case III, Alan Blumkin, Jeff Kallman, Gabriel Schechter, Carrie Tillman, the afore mentioned,  Rabinovitz and Unger, Robert Cole, Rich Moskowitz, Jerry Feitelberg, Claire Hall, Marty Rose, Billie Ball, Jack Degraw, Rober Deininger, Peter Trunk, Tony De Angelo and Michael Preminger
The beauty of Ralph's network is that unlike most professional podcasts, those on the Comfortably Zoned Radio Network are unscripted, and unvarnished. They are just simple, informal discussions, dealing with modern day and vintage sports, politics and current events. They are presented by a group of mostly senior citizens who have many years of experience and memories that they are eager to share, and who were willing to go out on that limb to try something different to stay active and relevant in their later years.
CZRN podcasts are available on iTunes and the Comfortably Zoned channel on YouTube, where over 2,500 offerings have been archived.
For more information please visit comfortablyzonedradio.com.