At age 83 and after forty years of hosting The Nature of Things, David Suzuki now stars in a new documentary about aging—the pitfalls, pleasures and challenges.   He takes viewers on a very personal look at what moving into our senior years means.  Everyone wants to live both longer and better—"That's exactly what I want," Suzuki says.  "So I'm going on a journey where I'll put my body and mind to test to discover if I'm still here because of the choices I've made, or if I'm just fortunate to have been born with good genes."
 Aging Well Suzuki Style is an informative and entertaining investigation of the aging process with one of Canada's best-known seniors.  It will premiere CBC's The Nature of Things, on Friday, February 28 at 9 p.m. (9:30 NL) and will also be available that date on the CBC Gem streaming service.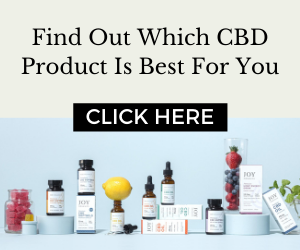 "There's plenty we can do to stay healthy and age well, " says David Suzuki.  And he goes about finding how that's possible.  He visits university research departments and clinics studying gerontology where he's tested for balance, cognitive skills, vision, hearing and even driving.  His quest for answers takes him to Victoria, Montreal, Toronto, Waterloo, ON, and England.
Among the questions answered in Aging Well Suzuki Style are:
***What single mishap sends more seniors to hospital more than anything else?
***How does exercise reduce the risk of falls?
***Why is it harder for seniors to walk and talk at the same time?
***What dangers come from inactivity?
***How does brushing and flossing your teeth reduce the risk of cognitive decline?
***What's the advantage of taking up long-distance cycling when you're over 65?
***Why should we blink often?
***And most importantly: What age group reports the highest level of happiness?
Suzuki talks to indigenous Canadians about their traditional attitude toward ageing and we meet a cross-section of seniors who are all moving forward in their lives—from the world's oldest curler at 101 to Canada's most senior blood donor.  Along the way Suzuki shares with viewers what keeps him active and optimistic.
"I had been thinking about aging and how to do it well," says executive producer Alan Handel. "I realized what better way to explore this than through the long and dynamic life of David Suzuki."  Notes writer-director Liam O'Rinn, "I thought I was in pretty decent shape, until I spent a few weeks hanging out with David."
Aging Well Suzuki Style is one senior's look at a journey into the latter phase of our lives that faces everyone.  In this film David Suzuki provides some tips for making that a great journey.
*****
Aging Well Suzuki Style is written and directed by Liam O'Rinn.  The executive producer is Alan Handel and producers are Daniel Morin and Philippe Chabot.   This film is produced by Rezolution Pictures in association Handel Productions and CBC.
For CBC, Sally Catto is General Manager, Programming; Jennifer Dettman is Executive Director, Unscripted Content; Sandra Kleinfeld is Senior Director, Documentary; and Sue Dando is Executive in Charge of Production.  The film is made with the participation of the Canada Media Fund, Canada Tax Credtis, Quebec Tax Credits and Ontario Tax Credits.
Media contact: David McCaughna  davidmcc2@gmail.com  416-859-1004 
More about the production companies:  http://handelproductions.ca/home/  and https://rezolutionpictures.com/
About CBC/Radio-Canada
CBC/Radio-Canada is Canada's national public broadcaster. Through our mandate to inform, enlighten and entertain, we play a central role in strengthening Canadian culture. As Canada's trusted news source, we offer a uniquely Canadian perspective on news, current affairs and world affairs. Our distinctively homegrown entertainment programming draws audiences from across the country. Deeply rooted in communities, CBC/Radio-Canada offers diverse content in English, French and eight Indigenous languages.  We also deliver content in Spanish, Arabic and Chinese, as well as both official languages, through Radio Canada International (RCI).  We are leading the transformation to meet the needs of Canadians in a digital world.