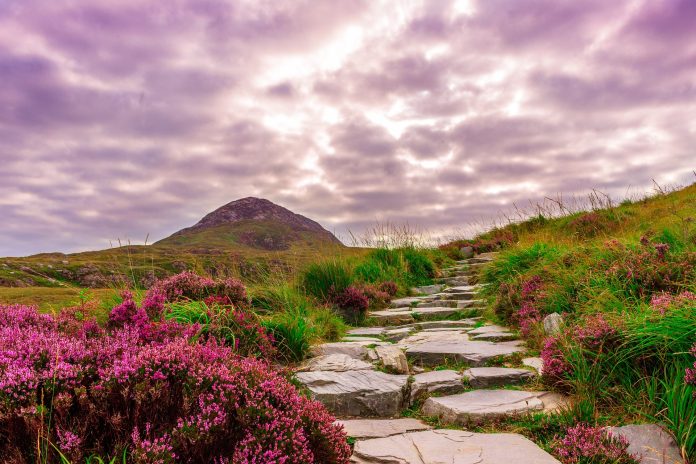 Ireland is a superb tourist destination for seniors. It offers various activities designed for older people, and many attractions are relatively close to each other, which makes sightseeing more convenient. Ireland's rich culture and history will make travelling to this country even more exciting. And if you want to immerse yourself in the beauty of nature, you'll love Ireland even more! Below, check out the best places in Ireland for senior travel.
Northern Ireland's capital city offers many exciting things to see and do, especially for seniors who love sightseeing. Despite its tumultuous past, the bustling capital city is rich in historical sights and fun cultural activities for a truly unforgettable holiday. In addition, most areas in Belfast are pedestrian-friendly, so it's pretty easy to get around on foot.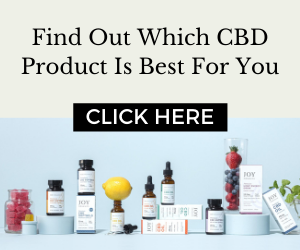 The best way to discover Belfast is to book a guided tour, where a knowledgeable local guide will take you to places like the Titanic Museum, St. George's Market, and Botanic Gardens. If you only have the time and energy to visit one attraction, make it the Titanic Belfast, which has an excellent exhibition about the world's most infamous ship. During the Victorian era, Belfast was the centre of the shipbuilding industry. It's where some of the largest ships were made, including the Titanic.
For nature lovers, you'd be glad to know that Belfast has plenty of green spaces where you can relax and soak up the beauty of nature away from the bustling streets. Some of the city's most beautiful parks and gardens include Lady Dixon Park, Colin Glen, and Botanic Gardens.
Dublin may be small, but this artistic and multicultural city is brimming with history, incredible architecture, and numerous entertainment opportunities. Seniors looking to discover medieval castles and magnificent cathedrals should check Dublin out. Make your Irish holiday more convenient and fun by booking one of the coach holidays around Ireland, taking you to the country's top destinations with a stop at Dublin.

A stroll through Trinity College, Ireland's most prestigious university, is a must for seniors. Established in 1592, it's where Ireland's famous writers have studied, such as Oscar Wilde and Samuel Beckett. For more history lessons, head to the Irish Emigration Museum, where you will learn the story of Ireland's emigrants. It's an interactive museum exploring the effects of emigration on the country. 
Whether you love beer or not, you should visit the Guinness Storehouse. The famous brewery is a fun place to stroll around, where you will learn more about the company's history and how they produce the world-famous beer. Aside from exploring the Storehouse, try a range of activities, such as the Behind-the-Gate tour, taking you to some areas that were off-limits to the public.  
Cork is a great city to visit for seniors travelling to Ireland. It's a vibrant city of picturesque narrow streets offering fun attractions and enjoyable experiences. As the food capital of Ireland, seniors who love to eat should discover Cork's fascinating culinary scene. With an abundance of high-quality local producers and creative chefs, Cork is a haven for foodies.
If you're here for the food, the English market should be high on your list of places to visit. The market has been around since 1788 and sells some traditional Irish specialities. Cork is also famous for its love of coffee, and the city's streets are full of excellent coffee shops and cafes. Cork also hosts an annual show featuring its best independent coffee houses, called the Cork Coffee Weekend, held every January. Jazz lovers should visit Cork every October for the Cork Jazz Festival, an event sponsored by Guinness that attracts fans of jazz music from around the world.
When sightseeing in Cork, visit the city's top historical sights to understand its colourful past. The city used to be called the "rebel city", and you'll learn more about this when you visit the Military Museum at Collins Barracks and the Cork City Gaol, the prison cell of revolutionary nationalists and rebels.
Fermanagh is a gorgeous Irish county with plenty of amazing sights to explore. If you want to know what makes it unique and delve into its colourful past, visit one of its many excellent museums and historic sights, from the Enniskillen Castle to the Belleek Pottery Centre and the Railway Museum.

Discover the fascinating world of pottery at the Belleek Pottery, an award-winning visitor centre that dates back to 1857. Learn the secrets and success stories behind Irish pottery by joining a range of guided tours and experiences. The lovely Enniskillen Castle, which lies by the river Erne, is another historical sight worth checking out. It was built almost 600 years ago and became an English garrison fort during the 17th Century. Nowadays, it is home to two museums, the Inniskilling Museum and the Fermanagh County Museum.
Speaking of castles, many of these structures have now been transformed into hotels, offering luxurious accommodations. For seniors who want to enjoy a truly relaxing holiday, you should take advantage of the opportunity to stay in a castle in Ireland, for the ultimate luxury break.
The stunning Aran Islands are some of the best places to visit in Galway, a harbour city sitting along Ireland's west coast. Consists of three picturesque islands, the Inis Oírr, Inis Mór, and Inis Meáin, they are ideal for adventurous seniors who want to venture a little off the beaten path. What makes them even more fascinating to visit is they still maintain the culture and heritage of traditional Irish life, drawing thousands of visitors each year.

Inis Mor is the largest of all three islands, with a population of around 800. It has a distinct landscape and is home to a variety of wildlife, including a thriving colony of seals, ducks, wild swans, and a wide range of bird species. 
A more convenient and fun way to explore the island is through a traditional pony and trap tour. It takes you along the historic route in Inishmore, passing along monastic sites and the magnificent Dún Aonghasa, a prehistoric hill fort sitting at the edge of a cliff.