Brooklyn has had it's share of great personalities and stars from today's richest woman, Judge Judy to singing stars, Barbra Streisand, Neil Diamond, Neil Sedaka, Carole King and hundreds of vocal groups that graced the airwaves of the 50's and 60's. But Dickie Goodman is a horse of a different color. Don't remember Dickie Goodman? You will.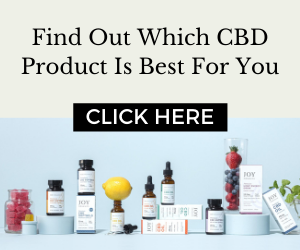 Richard Dorian "Dickie" Goodman was born in Brooklyn, New York on April 19, 1934. Goodman was probably a teachers nightmare in school, playing jokes on classmates and turning everything else into a joke of some kind. Little is known about Dickie's early life but by the age of 22 he and friend William "Bill" Buchanan had a million selling hit record without ever singing or playing a note. He is also the first person to use the technique of producing a record called a break-in. The idea they had was to do a remake of the famous Orson Welles radio program "War of the Worlds using parts of popular records of 1955 and 1956. The result was the smash recording "Flying Saucer" The success of the project garnered law suits from Imperial records, Chess and RCA Victor for using their properties.
This recording was the subject of a copyright infringement case against Goodman. The court eventually ruled his sampled mix was considered a parody, and was an entirely new work. The song "Flying Saucer" was officially released under the artist name "Buchanan and Goodman" and was Goodman's highest-charting single on Billboard, peaking at #3. Buchanan and Goodman followed up with four other records: "Buchanan and Goodman on Trial" which reached number 80 in 1956, "Flying Saucer The 2nd" #18 in 1957, "The Creature (From A Science Fiction Movie)" by Buchanan and Ancell (in 1957), and "Santa and the Satellite (Parts I & II)" which reached number 32 in 1957.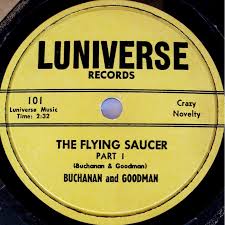 But Dickie kept recording under different names. in 1959, Goodman recorded two singles under the name "Spencer and Spencer," both of which relied much less on the break in technique and more on sketch comedy. "Russian Bandstand" was a re-imagining of the then-popular TV series American Bandstand set in a totalitarian Soviet Union and the East Berlin Top Ten and "Stagger Lawrence" imposing Lloyd Price's recording of "Stagger Lee" onto a spoof of The Lawrence Welk Show, borrowing heavily from an earlier Welk parody done by Stan Freberg.
In 1962 Goodman spoofed Ben Casey with "Ben Crazy" and in 1966 his spoof of Batman resulted in "Batman & His Grandmother". While other 50's/60's recording artists fell on hard times selling records Goodman continued his spoofing of entertainment and news personalities. In 1969 Goodman parodied the political unrest on college campuses with "On Campus" (#45) and the first moon landing with "Luna Trip" (#95). Goodman himself spoofed political issues such as the Watergate scandal with "Watergrate" (#42 in 1973), the 1973 energy crisis with "Energy Crisis '74" (#33 in 1974), and Richard Nixon with "Mr.
President" (#73 in 1974). In 1975, Goodman parodied the movie Jaws with "Mr. Jaws" #4 in 1975), becoming Goodman's biggest-selling record by achieving R.I.A.A. gold disc status in September 1975.
Goodman's final chart record was "Kong" (#48 in 1977), spoofing the 1976 King Kong film remake, followed by others that failed to chart. Altogether Goodman charted 17 hits, with five of them reaching the Top 40. Goodman produced several other break-in records which garnered airplay and charted only in regional areas, usually Los Angeles and his hometown of New York City.
The 1980's were lean years for Goodman as radio music stations became far more specialized with stations for Country, rock and oldies, leaving no room for airplay for his type of recordings. Despondent over the inability to have his creations played on the air probably led to his ultimate decision to take his own life.
Goodman died in North Carolina in 1989 from a self-inflicted gunshot wound. He is survived by his two sons, Jon and Jed, and his daughter Janie. In 2000 Jon released The King of Novelty, a biography of Dickie's life and work, along with autobiographical material. For 30 years he made the American buying public laugh with his recordings. "This is John Cameron Cameron reporting "Thats all there is to that."