Change can be scary but you know what is scarier? Allowing FEAR to stop you from growing, evolving and progressing.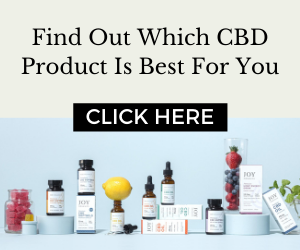 One of my grandmothers spent over a year in a long term care facility. She was confined to bed or a wheelchair and she shared her room with another lady. The only things she could bring with her were her clothes and personal items yet she had made a decision to "be content" and she made a difference. One day while visiting I asked her if I could get anything for her. Her reply was to look at the man who was sweeping the floor. As I did she said, "His wife is expecting a baby. Could I buy a baby present for her?"
I learned that happiness is a decision. Also her focus was not herself…It was others. From what I learned from family members she was not always that way. She had learned that when you genuinely become interested in others – others become interested in you.
So what is the number one thing you can do? Take an interest in others. Stop focusing on what you have lost (health, independence, mobility, vision, a partner, a child, a friend, a pet, a home, driver's license…) and  find something to be thankful for. ASK FOR SUGGESTIONS – – – –
When you make a difference in someone's life you feel better about yourself.
One lady we worked with lived in a beautiful home and her husband had to go to a long term care facility. She wanted to be with him and got permission to share his room. Except for her clothes, some personal items and one special fountain pen she sold or donated everything else to be with him. He lived a very short time so she moved out and started over on her own.
Ideas:
Develop relationships: sometimes retired teachers or retired nurses have things in common. Some people loved crafts, travel, reading, travel…
Help others: Look for things you can do to help others. A friend noticed that a lady needed to take her walker to the dining room table but there wasn't room to "park" it by the table. So my friend got up and put it by the wall. When the meal was over she got the walker for her.
Get involved in activities in the building or community. (sing-a-long, cards, exercise groups, movie time, current events..)
Start a new activity: a book club, crafts, preparation for a fundraiser… My aunt loved horse racing. They used a large table and set up a track, used dice and little horses to have their races. There were 6 horses and each had a number. If the number one came up horse 1 moved. They actually had lots of fun and laughs. One lady loved crafts and taught others in her residence.
Write a book or tape memoirs. Work on geneology.
Learn something new: Many seniors learn how to use computers. One lady learned how to play pool.
Volunteer to help in your building or in your community: welcome community, tuck shop, newsletter or calendar delivery, birthday or anniversary greetings.
Go to one of the church services. Many seniors did go to church as a child and often remember some of the old hymns.
Baking  Not all but in some buildings the seniors can book time to bake. There was no senior stove in a building but one lady loved baking sugar-free desserts and spent some time sharing her recipes with kitchen staff
Join or form a resident "group"
Invite someone to your new home. You could serve a cup of tea or coffee or a glass of wine.  We moved a lady to Long term care and she got permission to bring a small fridge, wine, cheese… She said  "Just because I am here I am not going to stop entertaining.."
Help with plants in building or flowers or gardens outside. We moved a couple from another city and he brought all his tomato plants. They had raised planters ready for him.  We moved a lady to a retirement residence and couldn't find her. The was on a rooftop patio planting flowers.  Many people have plants in their suites or on their balconies.
Take bus trips in the community. (shopping, out for lunch, theater..)
Travel – lock your door and GO. One lady in her 90's always wanted to go to Scotland. Three days after she moved her son took her to Scotland.
Sometimes people get rid of things they have enjoyed. Some of these can be replaced:
Word search books, knitting supplies, cards, scrabble game, jigsaw puzzle, binoculars (for bird watching), wood carving,…  We moved a man to one room and brought his bread maker. He loved making a variety of breads and continued baking and gave them away. He had a small fridge for his supplies.
If you are moving, think:

"How do I want to use my space?"
 Do I want to have people in my suite?..to do an activity? (play cards)
Do I want to watch tv or use a computer?
Do I want to have a grandchild sleep over?
Do I want to read?
Do I want to make my own breakfast?
Do I want to continue traveling?
Other…