Are you going to start your new day with the brand new caregiver that your loved ones have hired for you? Or are you the one, trying to adjust so that with the caregiver so that you can get along with them well? If your answer is yes to any of these instances then you surely want to know how you can build a bond with your caregiver so that the time you both spend with each other becomes comfortable and perhaps fun.
When your own family member has to leave town in order to do their job or complete their studies, it is obvious that they will worry about you and that is why they will hire a caregiver from a reputed center of home care Massachusetts so that in their absence, the professional caregiver will take care of you. Now, when you are going to spend a lot of time with the caregiver, you have to understand that it won't be easy. After all, this person is a complete stranger to you and allowing them to stay with you is a big step. But with time, a bond can be built between you and them. How? Take a look at the following points to know more.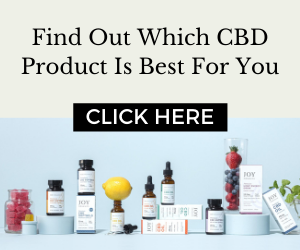 Go Out with their Help
When you are a senior person, it is obvious that you will be feeling hesitant to go out on your own. Maybe it is because of your limited mobility or your lack of confidence. You can use this reason to bond with your caregiver. How? Ask the caregiver to take you out. You can go for lunch or a movie or maybe to the nearby senior center. In this way, you both will be able to go out and will get a chance to bond over a lot of things. Maybe you can share some stories with them at the time when you were young.

Play Games
If you are suffering from dementia, then it is obvious that you are suggested by your physician to play some games like board games and card games. This will help your cognitive abilities in such situations. Now, the caregiver who is joining to take care of you will know every detail of your health status. Now, if you are wondering how you can build a bond with them, ask them to become your playmate. Enjoy a game of cards while sharing some happy moments with your caregiver.

Talk and Communicate
What can be the best way to build a bond with the caregiver than talking and communicating with them? Well, your loved ones are staying away. Hence, no matter how many times you call them, they will not be there always to talk. In such a situation, when you have the caregiver with you, you can easily talk with them. Share your stories with them. Talk about the time when you were young and days were different. If you have any travel experience, talk about it. If you were involved in some different kinds of work, talk about that too. Get the caregiver involved in your talks so that they can also share their stories too.
Spend Time in Nature
If you are lucky enough and you can walk around, then it is time to go back to nature. Ask the caregiver to plan a picnic for you. This way you can relax away from the confinement of your home. When you are spending time hiking or going for a stroll at the park, this will help the caregiver get closer to you and get a chance to know how you are.
So, now as you know how you can really gel well with the caregiver from home care services you are hiring, what are you waiting for? Start implementing these tips and create a special bond with them.