Dating over the age of 50 can be nerve-wracking, especially if you're going through the menopause. But it doesn't have to be. Dating later in life can be more fun, as new relationships aren't clouded with feelings of pressure to get married and have children. You can also use your past experience to help you determine exactly what you want, and what you don't.
TJ Gibbs, love therapist and founder of The Love Coach, said: "Lust is no longer the driving force. We're not subconsciously looking for the father of our children.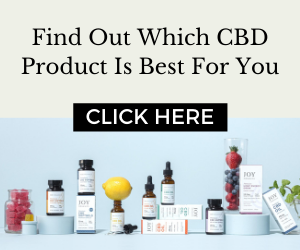 "Instead, we're seeking good companionship, conversation and an exchange of mutual interests. Hope of finding the prince has been replaced with the hope of finding a best friend."
Are you ready for dating?
Before you begin the search for love, it's important that you're mentally ready to begin senior dating, and don't have any unresolved feelings from a previous relationship.
If you haven't been on a date in decades, it's natural to feel nervous. You may even struggle with a lack of self-confidence. A survey revealed that one-third of over-50s considering online dating worried they would look too old. However, it can be extremely valuable to take time to focus on loving and accepting yourself before jumping into a new relationship.
"You've spent 50 years cultivating the amazing woman you've become and it's time to celebrate your strength, love, passion, heart and courage," TJ Gibbs said. "Remind yourself that your body is only part of what will attract your tribe, your vibe will do the rest."
How has dating changed?
If you've had a break from dating for anything more than five years, you might be surprised by how much it's changed. Reports show that 20% of relationships now begin online, and it's expected that by 2031 this could rise to 50%, with the most growth expected among people aged between 55 and 64.
Give your online dating profile the best chance of attracting a match by following these tips:
Use current photos of you smiling
Write a positive and honest bio, without oversharing
List some of your interests to showcase your personality
Mention what type of relationship you're looking for
Include an inviting call to action, such as, 'why not reach out and say hi?'
Always be aware of any fake online accounts (known as 'catfishing') that callous thieves use to steal trusting people's identities or money. But don't let this put you off online dating—just avoid sending anyone your private information (e.g. home address, workplace, bank details) or money.
Dating after menopause
Menopause can have an impact on sex life when senior dating. It often causes vaginal dryness and stress urinary incontinence, which can lead to discomfort during sex, a loss of libido and make it difficult to reach orgasm.
You may find it daunting to explain your situation or have intercourse with a new partner because of this. However, it's important to wait until you're ready and feel comfortable. If he or she's worth your time, they will understand and be supportive.
Dr Rekha Tailor, founder and medical director of Health & Aesthetics, said: "Menopause can have a direct impact on sex, which is a vital part of life for many women. It's important not to suffer in silence as this could have a damaging effect on your self-esteem and happiness."
However, you don't need to just accept these menopausal symptoms as a part of getting older. There are plenty of treatments available that can help ease these symptoms and improve your sex life, such as the following:
Apply water-based lubricants to both you and your partner before intercourse to instantly—but temporarily—relieve any pain dryness might cause.
Vaginal rejuvenation (known as Femilift) is a procedure that uses a laser to stimulate collagen growth inside the vagina, and helps rebuild and tighten vaginal tissues. This can be a long-term solution for vaginal dryness, painful sex and urinary incontinence. It can also improve intercourse by increasing sensitivity, tightness and lubrication.
Hormone replacement therapy (HRT) restores hormones that ovaries are no longer producing and works to help symptoms including vaginal dryness and reduced sexual desire. However, this can result in a number of side effects, such as tenderness and vaginal bleeding.
Vaginal oestrogen is available in different forms, including pessaries, vaginal creams and rings. It works to replace the oestrogen that the menopause is diluting. Side effects are rare but can include vaginal itching and damage to latex condoms or diaphragms.
"All women react to each treatment differently, so it's important to speak to medical professionals to determine which option is suitable for you," Dr Tailor said.
Once you get past any initial nerves, you might discover that senior dating isn't as scary as you anticipated, and that it can actually be an exciting new chapter in your life.