Many people think the only time an appraisal is necessary is when they are dealing with an estate and this just isn't the case.  Being a professional organizer and downsizing specialist has given me years of experience working with families downsizing aging relatives.  Not knowing the true market value of certain items can and usually does have a severe impact on the bottom line when clearing a family home.  This is why hiring a certified personal property appraiser is so important.  Having the entire household contents appraised or even just some key items will give you peace of mind, knowing the true value and the professional and impartial appraisal can also help settle any disputes between family members.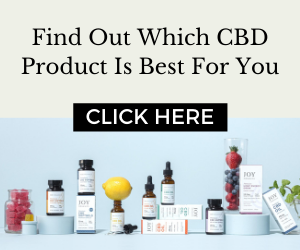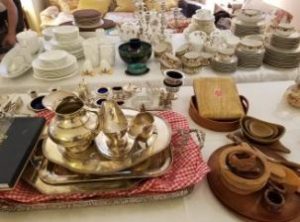 What to do with all that Stuff?
Your own home may be full of inherited furniture, collectibles, clothing, jewellery, toys, art and books.  Usually, these items have no real place in your home as they don't fit style-wise or size-wise and are woven throughout different rooms in your home.  These precious memories may have been left in boxes and banished to your basement, garage or storage locker.  These items may be an overwhelming eyesore for you, but to the trained eye of a Certified Personal Property Appraiser, your home could be hiding an abundance of potential money.
A Certified Appraiser will differentiate between items of value and those of sentiment. They will accurately determine the monetary value of an item as opposed to any emotional value that you or other family members may have assigned.  Having a trained eye guide you in the process will tell you the true value of your inherited antique furniture, Great Aunt's china, grandmother's jewellery, grandfather's military collection, your mother's Royal Doulton figurines and even your own childhood toys and sports memorabilia.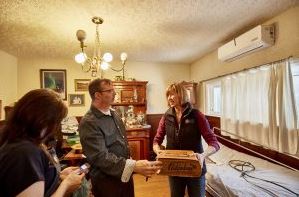 Where do you start?
Working with professionals can and will make a world of difference whether it's working on a family member's home, or your own as you prepare to Downsize.  Hiring a team to help you navigate the overwhelming taskwork will allow you to begin the process of what to sell, to keep, to donate, or to leave to family. As experienced organizing experts, our role is to keep you on task while remaining impartial, and respecting your sentiment with compassion for the difficult separation of items you may have held dear.
We help you reach your goal of lightening the load, and to achieve the end result you want in the timeframe and budget you are comfortable with.
Strategic Property Solutions works with a team comprised of Certified Appraisers, Realtors, Stagers, Movers and more, to address any needs while sorting out your own home or an estate that you may be responsible for.