Like so many things in life there are necessities to provide quality of life. There are also  aids to help people with a hearing loss. Seniors have been looking for an affordable hearing help verses prescribed hearing aids for some time.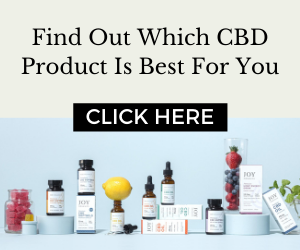 The SLM team had the privilege of testing this new product to see if the press release was worth sharing with our audience. Here is the feedback from 3 seniors aged from 77-81 years young with varied hearing loss (minor or significant) on the product.
Comments from the testers
It made having a conversation with my friend more enjoyable. Sometimes when we are visiting we just can't hear each other like we used to and the BEAN®" helped.
It is so small that it was a bit of struggle to actually fit it in but I prefer a smaller unit to a larger one that is more noticeable.
Peoples' voices and sounds around me seemed 'sharper.'
I would use it when at home watching TV verses having the sound so loud it bothers others in the house.
It will help me when I have company over.
The tester with significant hearing loss in one ear, found it didn't help that ear however was helpful for the other ear that is less impaired.
While only tested on a few seniors, this is an indicator that the personal amplifier isn't for everyone. However it does potentially offer great value to those who really only need some help with their hearing. Knowing how expensive hearing aids are in both Canada & the U.S. (5-10K depending on the choice) the BEAN®" is a less expensive option as described below in their press release from last month.
——————————————————————————–
Press Release Etymotic's "BEAN®" Personal Sound Amplifier Ushers In
A New Era of Affordable Hearing Help For Seniors
Etymotic Research Offers Low Cost, High Fidelity Hearing Device With Superior Look and Unique Functionality
Elk Grove Village, IL – July 12, 2017 — Since the invention of the first electronic product in 1920 intended to help people with severe-to-profound hearing loss, hearing aids gradually evolved from a large box on the table to the first body-worn device and later to head-worn designs suitable for those with mild to moderate hearing loss.
In the modern era, the cost for a custom-fitted pair of hearing aids from an audiologist ranges from $2,200 to $7,000. AARP says that according to a recently published survey by the Hearing Review, the average price of a mid-level pair of aids hovers around $4,500. Alternatively, a sea of low-priced products are available at a fraction of those prices, but some have such poor design that the wearer can actually understand speech better without the device.
In 2009, The Food and Drug Administration coined the acronym PSAP, to stand for personal sound amplification product, drawing a distinction between personal sound amplifiers and hearing aids.
Anyone can purchase personal sound amplifiers. They are not subject to state or federal regulations and are available without medical referral or prescription.
"Some people only need help in certain situations, and like reading glasses, will only use one, or a pair of PSAPs, on a part-time basis. For these people, PSAPs like Etymotic's BEAN® are an ideal option and designed for this type of use. The BEAN® is available direct to consumers, at a fraction of the cost of custom-fitted hearing aids, and they work well 'right out of the box'" says Etymotic's Al Arends.
"With a slim profile, and worn completely in the ear, The BEAN enhances soft sounds so that speech can be heard more clearly, but allows louder sounds to pass through naturally as if nothing is in the ears."
Healthcare in America has evolved from treating disease to a focus on wellness and disease prevention.
This shift, plus advances in technology, makes it possible for consumers to take an active role in their own and their family's wellness decisions. The impetus for developing The BEAN comes from decades of interacting with consumers who need a boost in sound for worship, television and other communications situations, depending on background noise and proximity to a sound source.
Etymotic (et-im-oh-tik) here means "true to the ear." It is a "new ancient Greek word" coined in 1975 by Professor RV Schoder, a classics scholar at Loyola University.
About Etymotic
Etymotic is a research, development and manufacturing company that designs high-fidelity personal audio products and hearing wellness solutions to assess, enhance and protect hearing. For over 30 years, innovation and education have been central to Etymotic's mission. Etymotic is one of the most respected leaders in high-fidelity audio and hearing conservation. For more information about Etymotic, its hearing wellness mission and its products, please visit https://www.etymotic.com