When we think of retirement, we often picture relaxation. You made it past the hard part of life – now it's time to take a step back and appreciate the finer things in life. For some people, relaxation means dipping your toes in the sand on a gorgeous sand beaches. For others, it means finding peace in nature, where no one can bother you. But why choose one when you can have both? Thailand is one of the few destinations in the world that has beautiful, pristine beaches while still retaining many largely undisturbed natural sites to kick back and relax in. Add on an almost unbeatable mix of culture, food, and affordability and Thailand is one of the best places to travel to when you retire.
Check into Bangkok
The first stop in your Thai experience will always be the sprawling metropolis that is Bangkok. Suvarnabhumi Airport is a regional hub for many airlines, and there are flights coming and going from all parts of the world.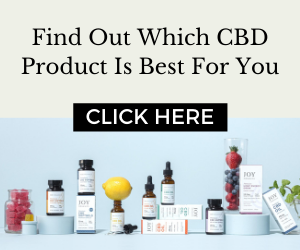 You don't have to worry about visas — passports from the US, Australia, and the EU each get a 30-day visa on arrival. And if you decide to stay longer, they can be extended to a period of 90 days with minimal effort.
The city of Bangkok is very much like the airport — lots of hustling and bustling as people of various cultures and social statuses attempt to get along with their days. While there are a few interesting cultural things to do in the city, Bangkok is perhaps the last city you would want to be in if you simply want to relax. Spend a night or two there, see the majestic Grand Palace complex, enjoy some of the best street food in the world, and then get ready to head to calmer pastures. If the unique metropolitan charm of Bangkok is to your liking, there are myriad things you can do around the area.
After you've explored Bangkok, it's time to venture off into everything else the country has to offer. While there are buses and trains to take you from place to place, domestic flights across the country can easily be found for less than $40 sometimes just a few days before the flight. But before you call your taxi to the airport, make sure you double check your ticket — there is a second airport that handles many of the domestic flights within Thailand. You wouldn't want to get all the way to the airport just to realize that you're in the wrong place.
Find your own island paradise
Thailand is perhaps most well known for its amazing beaches. Anyone planning a Thai vacation won't be spoiled for choice when it comes to places to relax on the beach. From glorious limestone rocks to a secluded near-personal island, there are many places to choose from in Thailand's south.
The most popular areas in the south are Phuket in the Andaman Sea and Koh Samui in the Gulf of Thailand. Both are easily accessible by air and support some of the finest hotels in the entire country. If you are looking for somewhere with a bit less of a tourist feel, Krabi and its fantastic nearby Raileh beach is a great option. There are countless other options throughout Thailand, but just remember that the further you get from the major hubs, the more difficult they will be to get to.
For the more adventurous, a fun and exciting way to explore more islands in Southern Thailand is to go "island hopping." Pick a starting point, take a boat to the nearby islands, and stay a night or two at each one until you find your personal paradise. Phuket and Krabi are good bases to start out your island hopping adventure.
While you're down at the beaches, make sure you try the delicious southern Thai cuisine. Largely influenced by iMalaysian and Indian food, southern Thai curry is one of the most recognizable dishes in all of Thailand. Try the massaman curry — you won't be disappointed.
Getting lost in the Land of Smiles
The true charm of Thailand lies in its mostly rural countryside. From secretive jungles to extravagant waterfalls, there is plenty to see in the often underappreciated side of Thailand. This is where Thailand's well-deserved reputation as the Land of Smiles really shines — find out for yourself how warm and welcoming the Thai people can be.
The most popular city in Northern Thailand is Chiang Mai. Using Chiang Mai as a starting point, you can easily explore the surrounding villages and cities — from the bohemian mountain town Pai to the awe-inspiring temples of Chiang Rai there are plenty of things to see and do in the area. Immerse yourself in the culture by visiting elephant sanctuaries or taking a cooking class. Make sure to try the famous regional dish, Khao Soi, while you're there.
If you're looking for a more secluded jungle getaway there are a few options to choose from. Kanchanaburi is the location of the famous bridge which inspired the film The Bridge at the River Kwai. Besides its historical significance, it is a great spot to take in local Thai culture. While in Kanchanaburi, make sure to take a day trip to the truly spectacular Erawan Waterfall, a seven layered waterfall that truly has to be seen to be believed.
Thailand is truly one of the most remarkable places in the world. It's no wonder it remains one of the most heavily visited places in the entire world. You could spend a lifetime living there and still find yourself amazed at something that you had never seen before. Relax, explore, and relax again as you find your own personal paradise in the Land of Smiles.