Food, friends and family are some of the hallmarks of the holiday season, but self-care, moderation and willpower can often fall by the wayside.  Wrapped up in all the revelry, it can be hard to stick to your routine and stay on track. Dr. Paula Rochon, vice-president of research at Women's College Hospital and the Retired Teachers of Ontario chair in geriatric medicine is sharing three tips to keep older adults healthier over the holidays.
Stay socially connected
For many, the holidays are a time of togetherness. But for older adults, particularly women who make up the majority of this demographic, this time of year can also be challenging. As we age, our social networks change so it's important to protect against social isolation and loneliness.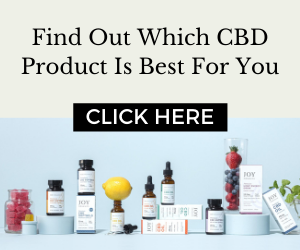 One of the cornerstones of longevity is staying connected. Individually and as a collective, there are steps we can take to tackle loneliness. If you or someone you know is lonely, start by reaching out. Getting out of the house is important, whether that's signing up for a neighbourhood activity or joining a friend for a walk, a trip to the mall or an indoor fitness class in colder weather. There are also community services that are available to help, from telephone-befriending services to home-visiting programs. We can't underestimate the impact of loneliness on our health, so it's important to take preventative steps this holiday season.
Prioritize your physical and mental health
Healthy habits can easily get lost in the holiday shuffle. When attending parties or hosting dinners, it can be difficult to keep from overindulging or making healthy food choices. But maintaining a balanced diet and regular physical activity are some of the best gifts you can give yourself. These lifestyle changes will help keep you healthy over the holidays and promote healthy aging year-round.
By eating a diet that emphasizes fresh, whole and unprocessed foods, and limiting added sugars, you can reduce the likelihood of developing Type 2 diabetes, hypertension and other cardiovascular diseases. Aim to make half of your plate veggies and not just mashed potatoes! Go for nutritious seasonal favourites like sweet potato, squash, parsnips, beets and Brussels sprouts. When it comes to sugary drinks, swap out the can of pop for soda water infused with fruit slices.
There are endless benefits to adopting a healthy lifestyle; for instance, regular physical activity can help prevent cardiac events. In addition, movement, even in short 10-minute increments, can have a positive impact on mood and energy. The best way to get moving is to choose an activity you enjoy or find an exercise buddy to join you for a morning walk, friendly indoor tennis match or a ballroom dance class.
Don't skip sleep
The flurry of activity that fills December can wear even the strongest person out. From cooking and cleaning to shopping and hosting, sleep can often take a backseat during the holidays. But a good night's sleep – approximately seven hours – is one of the core pillars of health, particularly for older adults. It can sharpen focus, enhance memory and motor skills, and improve heart health by reducing levels of stress.
The holidays can be hectic so it's important to develop a routine where you're going to bed and waking up at consistent hours. When it's time to turn in, optimize your environment by reducing light and noise. The idea that sleep doesn't play a major role in our health should be put to bed – prioritizing this simple action can help keep you healthy over the holidays and promote healthy aging long-term.