Robocalls are on the rise: There were nearly 48 billion robocalls made in 2018, a 60% increase over the previous year, according to YouMail. And the problem is only getting worse. A report by the Federal Communications Commission (FCC) predicts that almost half the calls to cell phones in 2019 will be scam calls. There is no simple solution on how to stop robocalls, but there are different ways you can try to combat this growing problem.
What is a robocall?
If you own a phone, you've likely gotten a robocall, which is a computer-generated telephone call with a recorded message. Robocallers typically work off of phone number lists from reputable sources or generate numbers based on an algorithm. While robocalls can come from legitimate telemarketers, they have also become the medium for scammers trying to get you to reveal personal information about yourself.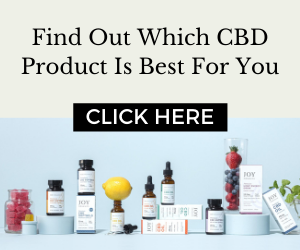 In 2018, the Federal Trade Commission reported 5.78 million Do Not Call complaints, 3.79 million of which were classified as robocalls. "Fifty percent of my phone calls every day are robocalls, without a doubt," said Robert Siciliano, security awareness expert and CEO of online security site Safr.me. "Sometimes even more than that, and that's just my mobile phone."
Why the sudden explosion in robocalls? "Many people just aren't answering their phones anymore, so that means legitimate companies and scammers have to call more people to make connections," said John Adler, CEO of call-blocker company Call Control. "If, in the past, they had to make 100 calls to get five people, now they have to make 250 calls to get five people." Simply put, consumers aren't answering their phones, so the bad actors are calling more often.
The most common robocalls to watch out for
The variety of robocalls may seem endless, but the most common ones fall into one of these categories:
Neighbor spoofing: Robocall scammers spoof phone numbers using local area codes and even local exchanges so the call looks like it's coming from a local number, which often fools people into answering the call.
Chinese consulate scam: A call recorded in Mandarin tells you that a package is waiting for you at the Chinese consulate, or that the Chinese consulate needs some information from you.
Health insurance scam: These calls endorse different health insurance plans and suggest that you use their (paid) service to help you shop for coverage.
Search engine optimization (SEO) scam: This recorded message tells businesses that their Google listing is about to disappear, but by paying for SEO services your company won't suffer this fate.
IRS scam:A recorded message tells you that you owe the IRS money.
What's being done about robocalls
Unfortunately, robocalls are tough to police in the U.S., where widespread neighbor spoofing makes it impossible to tell where the calls are really coming from and to catch the scammers. That said, there's a bill in Congress that, if approved, would raise fines for robocallers. It would also allow the FCC more oversight in protecting consumers and put pressure on phone carriers to implement systems that authenticate phone calls.
"Carriers would implement a technology that helps them trace back who made the call in the first place," said Adler, who believes tougher measures will help but won't eliminate the problem. "The government hasn't gotten this right yet."
How to stop getting spam calls
Is there a way to block robocalls? Unfortunately, there is no silver bullet. You'll have to take a combination of steps, and even then, you'll likely still get the calls. But these strategies may help:
Put yourself on the National Do Not Call Registry. When you register your number on this site, you're indicating you don't want to receive telemarketer calls. But that doesn't mean charities, political groups, debt collectors and pollsters can't call you. And while you can report a robocall to the FCC, scammers have been flouting the rules because number spoofing makes it impossible to report who's calling you.
Use cellphone carrier blocking tools. All the major cellphone companies offer some kind of call-blocking technology, which might help.
Use a third party-app. If you're not satisfied with your cell provider's spam-blocking service, there are a number of apps that can help, among them YouMail, Call Control, Robokiller, Hiya and Nomorobo. You can't use your carrier's app and a third-party app at the same time, but if your cell provider offers spam-filtering as a service (not an app), you can try a layered approach to screen out more calls. "That's the best way to get as few [spam calls] as possible," said Alex Quilici, CEO of YouMail.
Block robocall numbers. When you receive a robocall, you can block the number to prevent it from reaching you again. That said, number spoofing makes this a game of whack-a-mole, since a robocaller may call you from a different number each time.
How do I block robocalls on my iPhone?Tap the Phone app, go to the Recents list in the navigation bar and tap the Info icon next to the phone number you wish to block. Scroll to the bottom of the screen and tap "Block this Caller."
How can I block a number on an Android device?Open the Phone app and tap Call History. Tap the call from the number you want to block and tap "Block / report scam."
Reject anonymous or unknown callers. You don't have to answer the phone. And if you do answer and realize it's a robocall, hang up. "Don't press any numbers, because then they know you're interacting with their voice system," Quilici said.
Use your phone's Do Not Disturb function. If robocalls are driving you crazy, you can use the Do Not Disturb function as a filter. Your phone won't ring when it's activated unless someone calls that you've allowed, such as a number on your Favorites list or anyone in your Contacts.
On an iPhone, go to Settings and tap "Do Not Disturb" to configure. Even with the Do Not Disturb feature turned on, you can still receive incoming calls by choosing "Favorites" or "All Contacts" in the "Allow Calls From" section. Do Not Disturb works only when your phone is locked. Just remember to check your voicemail, because unknown callers will go straight there when they call.
On an Android device, settings vary by device, but try opening Settings and tap "Sound" to turn on Do Not Disturb. Under "Behavior," choose what to block or allow, and under "Exceptions," tap "Allow calls" to specify that only calls from contacts will come through.
Use reverse phone lookup. You can use a reputable reverse phone lookup service to potentially get information about your caller, which can help you decide whether you want to block the number or call them back.
The bottom line
Robocalls are a growing issue, but proposed government legislation may kickstart movement in the U.S. toward addressing the problem. Until then, consumers need to be proactive and vigilant to keep robocalls at bay.